Local. Trusted. Family Owned.
Dryer Vent Repair Roxbury, NJ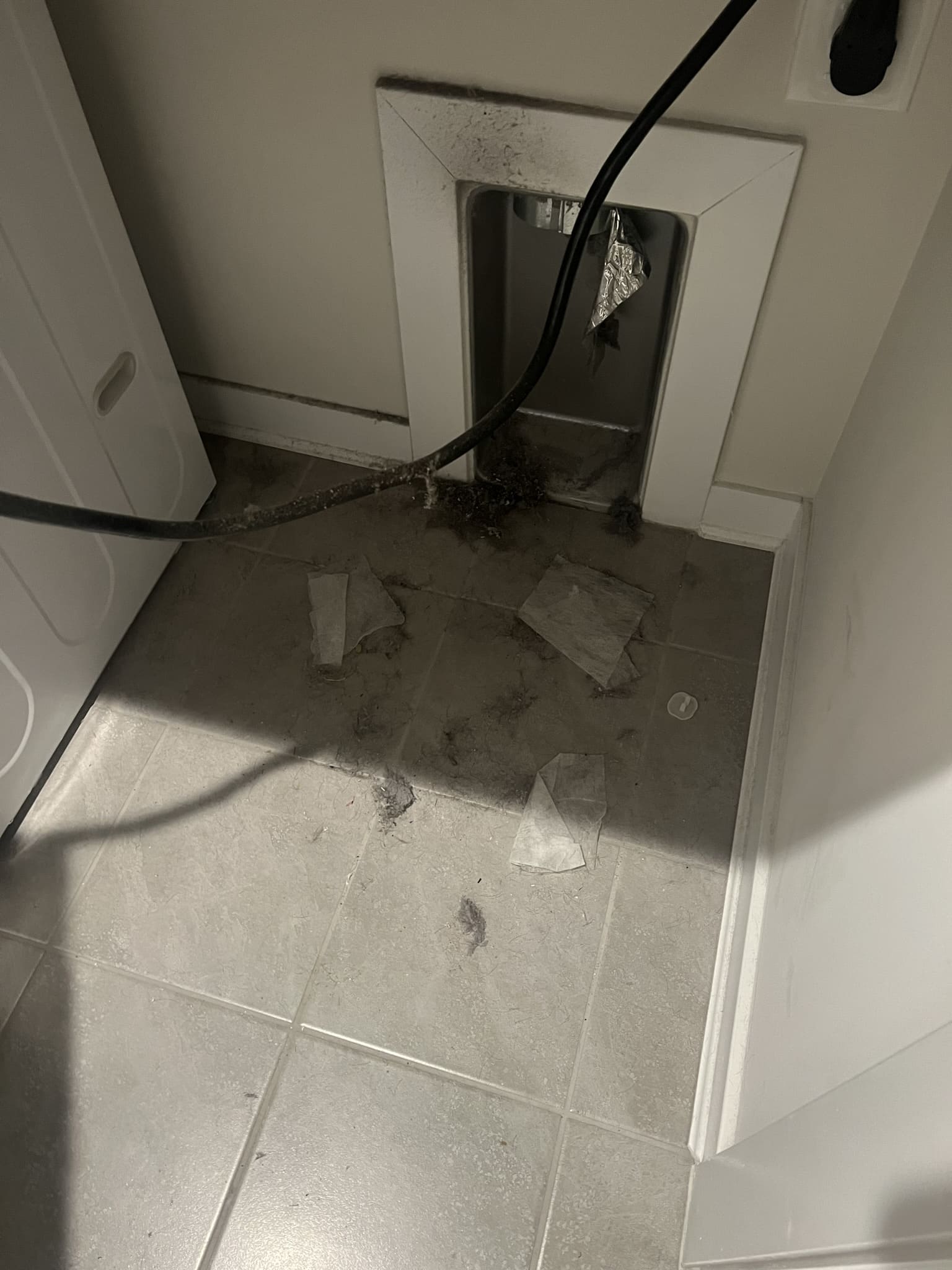 Swift Solutions:
Effective Dryer Vent Repair in Roxbury, NJ
Chances are you've been surfing the net, looking for a dryer vent company you can trust to deliver swiftly. If that's the case, then welcome to Advanced Dryer Vent Cleaning.
At Advanced Dryer Vent Cleaning, we understand that safety and efficiency are paramount for your property. Your dryer can become a hazard if its vents are neglected. That's where we come in – a trusted name in Roxbury, NJ, dedicated to ensuring your dryer operates flawlessly while keeping your home safe.
Now, neglected dryer vents can quickly escalate into a serious issue that compromises safety and efficiency. Lint buildup within the vents is a fire hazard, waiting for the right ignition conditions. Moreover, beyond the safety risks, faulty vents result in longer drying times, skyrocketing your energy bills, and causing unnecessary wear and tear on your appliance.
Here's a kicker: Did you know that clogged dryer vents are a leading cause of residential fires in America? These fires are preventable through regular maintenance and professional attention. We've seen firsthand the damage that can be caused by neglecting dryer vents, and it's our mission to mitigate these risks for homeowners like you in Roxbury, NJ.
Our team of experienced technicians is here to address these concerns head-on. By offering expert dryer vent repair services, we're not just fixing vents but safeguarding your home and loved ones. Even better, our commitment to excellence extends beyond the immediate repair; we provide comprehensive solutions that enhance the efficiency and longevity of your dryer vents.
Searching For Roxbury
Dryer Vent Repair Near Me?
Imagine a company that repairs your dryer vents and preserves your peace of mind. Our specialized approach encompasses a meticulous inspection, precise repair, and a thorough cleaning. We treat each vent like a lifeline while protecting your surroundings from potential hazards.
As it happens, years of experience have taught us that what many customers want more than getting the job done is explaining how the job was done. Therefore, part of our unmatched customer service is walking you through our process.
Dryer vent repair is impossible without attention to detail. Luckily, eagle-eyed attention to detail is in no short supply here. We begin with a comprehensive inspection to identify the problem that needs repair, identifying even the slightest anomaly.
Then, we go on to repair or replace the parts causing you headaches. However, we have learned in our journey serving homeowners that the problem doesn't always require replacement if an effective repair can be done. By doing so, we save you money and time and still amplify your convenience.
But we don't stop at repairs; we take it a step further by thoroughly cleaning your vent system. This involves the eradication of lint, grime, and debris, leaving your vents immaculate. As the airflow is revitalized, your dryer vent becomes more efficient, reducing drying times and conserving energy.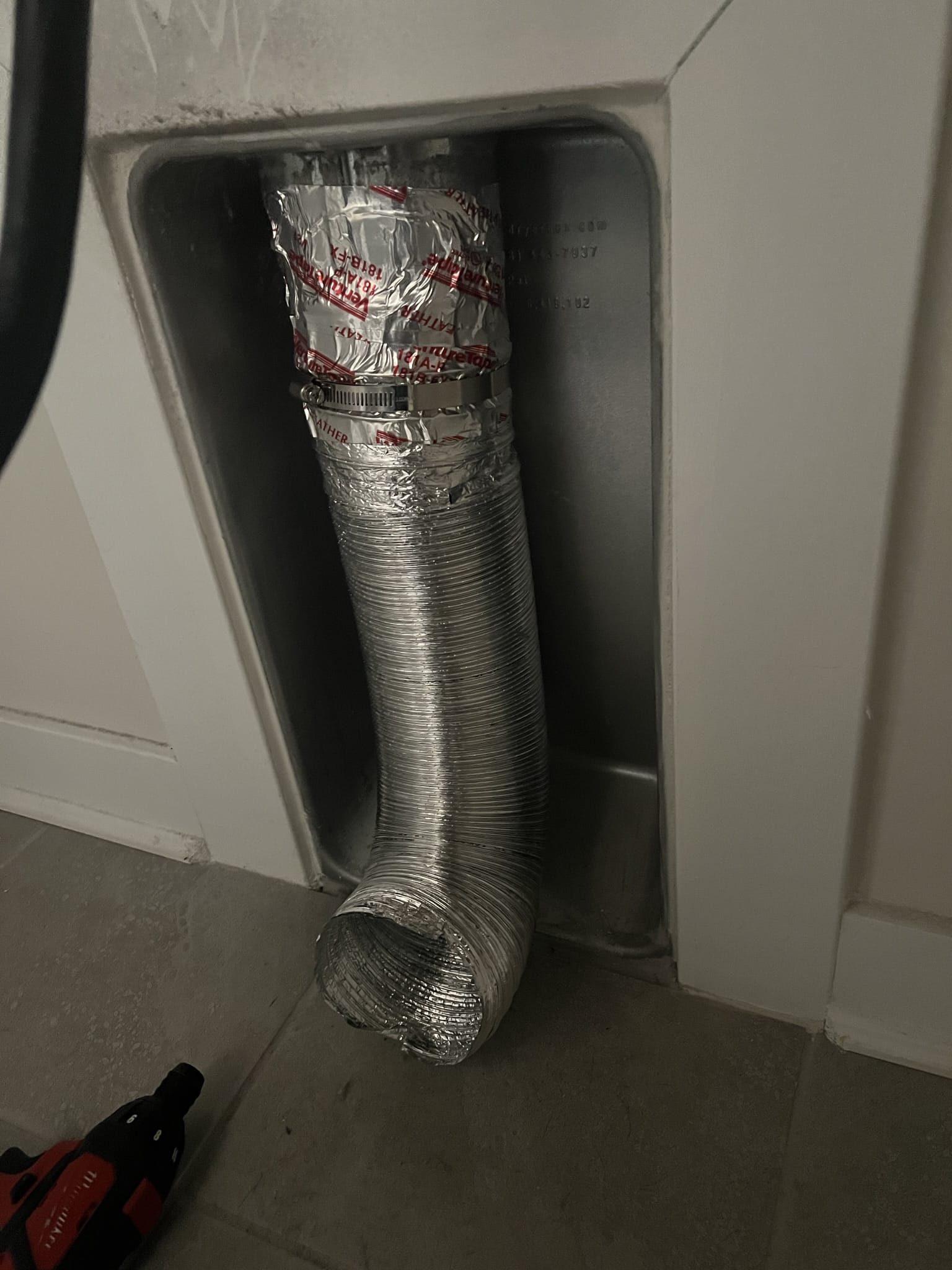 Local. Trusted. Family Owned.
Expert Dryer Vent Repair Service Roxbury, NJ Residents Trust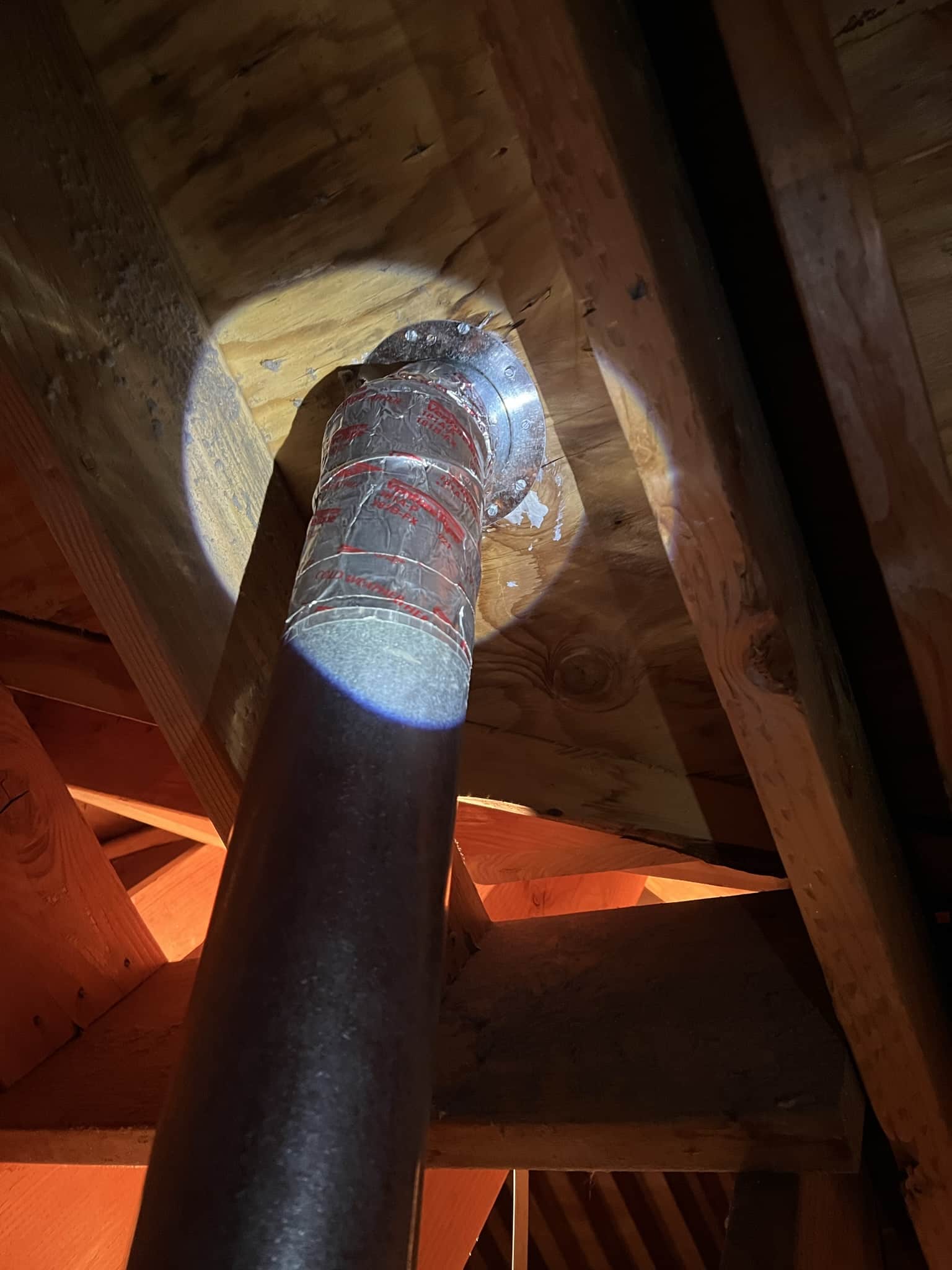 Restoring Efficiency: Premier Dryer Vent
Repair Service in Roxbury, NJ
We bet you're itching to have some pressing questions answered, right? Here are some FAQs we've encountered over the years:
How often should I get my dryer vents inspected and cleaned?
Regular inspection and cleaning are recommended at least once a year, especially for households in Roxbury, NJ. Factors such as usage frequency and the vent's length can influence this timeframe. Our experts can assess your specific situation to provide personalized recommendations.
How can I tell if my dryer vents are clogged?
Watch for signs like extended drying times, a musty odor, or excessively hot dryer surfaces. These indicators suggest poor vent airflow. However, an expert inspection is equally essential to diagnose the issue accurately.
Can I attempt to clean my dryer vents myself?
While basic maintenance, like cleaning the lint trap, is important, deep cleaning and repairs require professional attention. DIY attempts might risk damaging the vent or failing to address the root cause of the issue.
Call Us Today for a Dependable Dryer Vent
Repair Company in Roxbury, NJ
Overall, our team of experts is licensed and insured. We are always eager to help our customers safeguard their homes. Ask around; your neighbors or friends might have employed our services before; you can today!