Local. Trusted. Family Owned.
Dryer Vent Installation Rockland County NY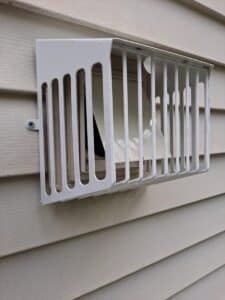 Top-Rated
Rockland County Dryer Vent Installation
The professionals from Advanced Dryer Vent Cleaning are proud to offer reliable dryer vent installation in Rockland County, NY, services to all homeowners and business owners in the region. We are a full-service dryer vent installation company, dryer vent maintenance company, and dryer vent repair company. We welcome the chance to take care of your dryer vent services anytime during the year. We understand that our clients rely on our services to maintain their useful drying appliances and dryer vent systems. Our team members use professional-grade equipment and supplies to ensure that you receive the best dryer duct installation services and dryer vent hose installation services possible.
When searching for a Rockland County dryer vent installation near me service, you want to find a reliable, experienced, and affordable company to take care of your project. We want to be the team you rely on for all of your dryer vent-related projects. It's important that your dryer vent is installed correctly in order to protect your home or business and provide the best environment for the lifetime of your dryer. If the duct is not installed correctly, then your property could be at risk for a possible fire, or your dryer may not function properly, which can shorten the lifespan of the unit. We want to ensure that you receive the best dryer duct installation service in the Rockland County, NY, region.
Searching For Rockland County
Dryer Vent Installation Near Me?
Our experts are skilled in installing a simple two-foot vent as well as a complex dryer vent system, too. Over the years, we have worked with homeowners and commercial property owners throughout the vicinity to safely and securely install dryer vent systems that are reliable for many years in the future. Our goal is to be your all-inclusive dryer vent installation company that will take care of all your dryer vent needs today and anytime in the future, too.
The quaint and welcoming Rockland County area is located along the western edge of the Hudson River. The county is home to around 330,000 people, and many more visit the region annually. This well-known, affluent area is home to some wonderful towns, including, but not limited to; Stony Point, Ramapo, Orangetown, Haverstraw, and Clarkstown. People in the county enjoy easy access to New York City, plentiful outdoor recreational venues, spectacular views of the Hudson River, and so many other attractive amenities.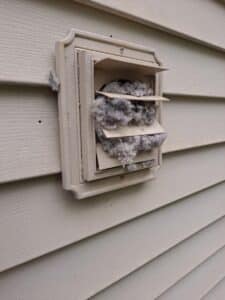 Local. Trusted. Family Owned.
Expert Dryer Vent Installation Service Rockland County NY Residents Trust
Call Today for Professional
Dryer Vent Installation in Rockland County, NY!
If you live in the region and you have been searching for a dryer vent installation service in Rockland County, NY, then please remember our well-established company, Advanced Dryer Vent Cleaning. Our team members take pride in the work we do for our customers, and we enjoy creating long-lasting relationships with our clients, too. Whether you are a homeowner or the manager of a multi-unit housing project, a laundromat, or some other type of business, then we want the opportunity to work with you and take care of your dryer vent-related services.
To learn more about the services we provide or to schedule your next appointment with our team, please reach out to a representative from Advanced Dryer Vent Cleaning at your earliest convenience. We are glad to answer any questions you have for us or give you a free quote for a particular service, too. We look forward to speaking with you anytime!
We also provide a variety of other services including: